INFAC Jiangsu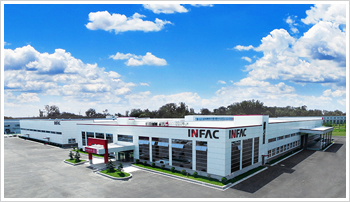 Company Name
INFAC Jiangsu
Date of Foundation
May. 08, 2014
Address
52, GANJIANG ROAD, YANCHENG, JIANGSU, CHINA
JIANGSU INFAC AUTO PARTS CO.,LTD
Major production
Horn, Control Cable, Feeder Cable, Antenna
ABOUT US
INFAC Jiangsu was established on May, 2014 in Jiangsu Province, China, in order to reach the automobile market in Southeast China.
Vehicle Horn, Control Cable, and Car Antenna are to be produced and supplied to Mobis, Dongfeng.


We will employ the geographical advantages that reduce the distance between us and customers to provide products in a timely manner and actively pursue local Chinese companies in the future. Therefore, we will continue to grow as a important basement for the southeastern market in China.