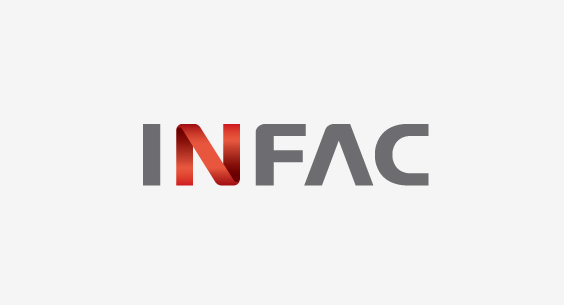 Word mark, as a fundamental factor of INFAC corporate brand, accomplishes a significant task of conveying corporate imag.When applied, the word marks should prohibit damages of image from abusing them by obeying regulations associated.Defined minimum space refers to the separated space at its smallest in order to distinguish the mark from other factors surrounding the signature. No other factor is allowed to enter the scope of the space.The regulations associated with the minimal size of the space are determined by considering reproducibility and readability of word marks and logo types respectively.
Affiliate Logos (Korean)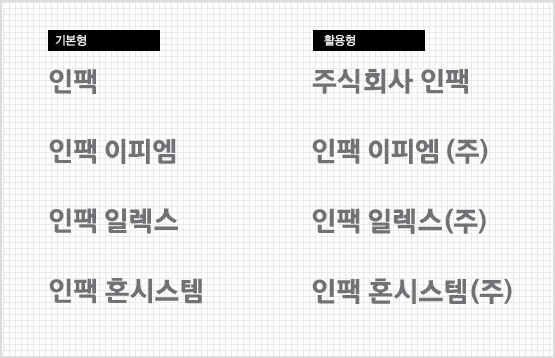 There are two types of affiliated Korean logos according to whether the notation of corporation exists or not.
For signatures, Korean logos without the notation of corporation are used.
Affiliate Logos (English)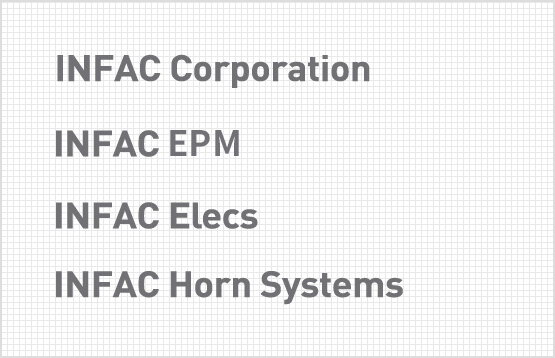 The English logo type and the Korean logo type of affiliates is prohibited from combining with a corporate word mark.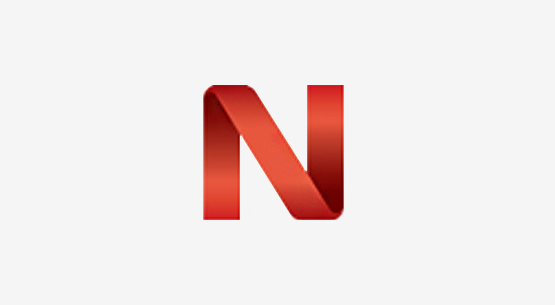 The dedicated color tremendously influences the distinctiveness of the brand identity; thus, every media should involve word marks with accurate distribution of color, brightness and saturation.Also, it should be ensured that word marks maintain consistent identity by avoiding arbitrary color combinations other than those specified.
The INFAC red gradient is a representation of the N shape of the word mark, which in use, should be expressed based on the specified CMYK range.
Main Color
INFAC GRAY
PANTONE CoolGray 11C
K70
R113 + G112 + B115
INFAC RED
PANTONE 185C
M95 + Y75
R239 + G62 + B66
Sub Color